Home
Details

Written by

Bernard Punzalan
For those of you able come on out and join us! Lots of vendors and entertainment. Guam and the Chamorro culture are being featured this year. There will other entainment and performances represented by other Pacific Islands and Asia countries!
Details

Written by

Bernard Punzalan
I often wondered about my maternal Great Grandmother Carmen Salas' parents. For many years I have been in search of her ancestry, which is why I am unable to find out her middle name; rather, her mother's maiden name. Typically when I research names and come to a seemingly dead end, I tend to table any further research until new information arises. Later on, when new information surfaces, particularly with people with hard to find middle names, I have observed that many result in identifying people being born out of wedlock.
Family Lore
Such seems to be the case with Carmen. It took a while before one of my aunts finally confided in me in 2010, and told me that Carmen was born out of wedlock. Allegedly her biological father is "Tun Felis Torres," recalled my Aunt. According to my Aunt, Carmen's mother, was a housekeeper of a Torres family. She and her children resided in the Torres' house and were pretty much not allowed to go outside.
Finding Carmen: Salas or Salar?
The earliest document I was able to trace Carmen was in the 1897 Census conducted by the Spanish government. According to this Census, she was 32 years old, married to Nicolas de Leon Guerrero and had two children at the time: Jose and Maria. The Census also indicated that they were living with Nicolas' father (Matias de Leon Guerrero), mother (Maria Tello) and siblings (Maria, Juan and Rosa).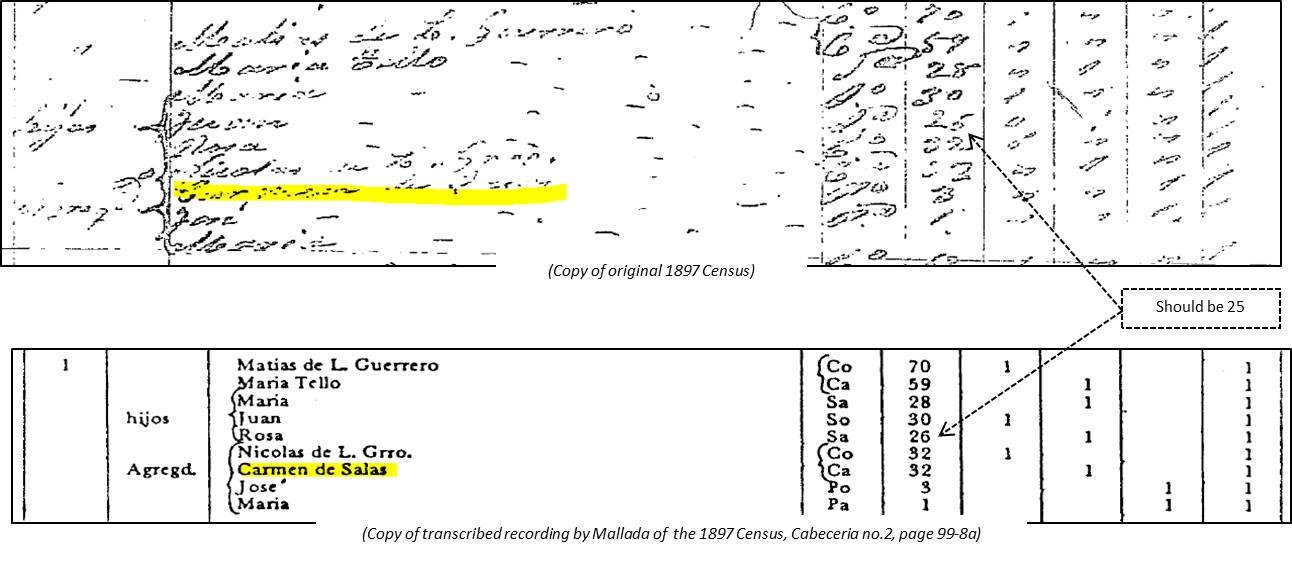 Read more: My Maternal Great Grandmother Carmen Salas; or was she a Salar?
Details

Written by

Bernard Punzalan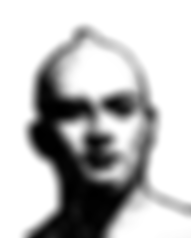 Toka' (spelled "Toca" in Fray Juan Pobre's 1602 account) was a "native principal" who lived in Guaco, Rota.
Marjorie Driver. 1988. Fray Juan Pobre de Zamora: Hitherto Unpublished Accounts of his Residence in the Mariana Islands. Journal of Pacific History, Vol. 23, No. 1, 86-9, April.
(Note: As a reminder or in case you started following my research tidbits, many of our ancestors from the Mariana Islands are either nameless or are vaguely described with their name in historical documents. I have plans to one day publish an index names I do come across from the 1600 and 1700s. The photo above is not a picture of him; only a representation of him.)